Thoughts While Packing...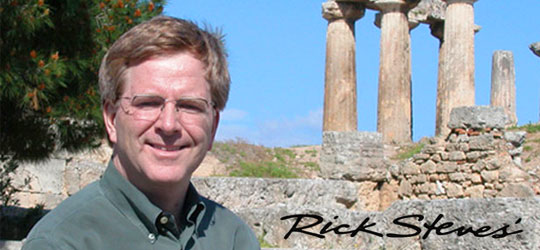 Thank God for Rick Steves. I'm terrible at packing, and having someone who's made lists for this sort of thing is a life-saver. And he even has one "for women" - you know, with skirts and tampons on it.
I didn't feel nervous about our trip until this morning, the day we're leaving. We're going to be in southern Jordan for almost a week, and you know - Muslims live there. (Of course, just this past week, a young Muslim man from Bolingbrook was arrested at O'Hare because they suspected him of ties to ISIS. If anyone starts harassing the Muslims in Bolingbrook, their mosques, and school because of this, I'm going to be out on Lily Cache with my support sign, sabbactical be da--d).)
I checked the New York Times website this morning, on the country page for "Jordan." I'm not sure whether to be worried or not -- there's pretty much nothing there. Boring old Jordan. Or is full of SLEEPER CELLS? Of course, Jordan is home to the sprawling Zaatari refugee camp, home to 80,000 Syrians now, which is on the opposite side of Jordan from where we'll be. The Jordanian desert is a big tourist destination, so under lots of security I imagine... and hopefully ISIS has bigger fish to fry, right?
But I'm also thrilled to be able to visit a Middle Eastern country. And to be within shouting distance of the border with Saudi Arabia. Maybe you think I'm crazy, but I think we all have affinities for certain cultures in the world - some people love South Africa, or Japan, or Cuba, even though they've never been there. And that's how I feel about Jordan, Lebanon, Palestine (what's left of it), Egypt, and even Iran. Saudi Arabia isn't a friendly place for women, so it's not on my "country crush" list, but to be so close is just so, well... exotic! (Post-colonial wince.)
We're going to be visiting places with names like Aqaba, Wadi Qelt, and Madaba! Don't worry, we'll post lots of pictures - even of our hotel rooms, which I'm sort of hoping don't look JUST like American hotel rooms. (Watch - there will be prints of mallard ducks on the walls or something.)
We're trying to follow Rick's advice and PACK LIGHT. We're only bringing carry-on luggage (for five weeks!). I keep thinking of little things I'd like to have along both because they're useful and remind me of home - a travel coffee mug, when really just a travel water bottle should be enough; flip flops, when my hiking sandals should be enough; a little purse, when my daypack should be enough.
Some friends of ours bought fake wedding rings for their long travels, but there's only so much time in this life. I suppose it will keep me safe from unwanted attention, right? And if someone really wants it, it's replaceable.
We're packing bathing suits, for swimming in the Red Sea. A pair of small binoculars, for looking high up at church ceilings in Rome (I'm unreasonable excited about the binocs). An envelope with two coins to throw in the Trevi Fountain for a parishioner of mine (Hi Sherry! We haven't forgotten.). A booklight (Thanks, Ruth!). A collapsible tote bag (Thanks, Aunt Beth!). Plug adapters for our chargers (Thanks, Husband!). And a tiny copy of The Life of St. Benedict that the sisters at Holy Wisdom gave me as a goodbye gift. (Thanks, Mary David, Joanne, Rosy, and Karyn!)
Things we cannot pack that I will miss: Fall leaves and chilly weather (it will be in the 80s and 90s in the desert - some of you are envious, but we LOVE 40s and 50s). Our beagle, Odo and grey tabby, Lilith (thanks for watching them, Lucy!). Dependably good coffee. Really good fall apples. My little nephew and niece. My mother and mother-in-law's birthday (yes, on the same day!). Singing the All Saints litany at church (which I realize St. B's may not even do since I'm not there and it's kind of long).
I'm filled with gratitude that we get to take this trip. It will probably show us so many new things and sights, and give us so many new experiences, that we won't ever be able to fully explain what it was like. Or as my mother-in-law put it: "over the next 40 years, the stories will be surfacing."
I'm sorry I don't have any photos to post, here. I could've taken some shots of our luggage, I suppose, but rest assured that there will be lots of pictures very soon!