I was excited to return to Jerusalem, especially the Old City, having been there once before, fifteen years ago, in 2000.
And yet, while we were there, I both loved it, and felt very confused and conflicted - about organized religion, about tradition, about God's presence, about "separate but equal," about security and freedom, about tourism, and about having olives for breakfast.
I was often full of joy and wonder, with a sense that Jesus was near.
Then Jesus would seem very, very far away.
By the end of our two-week stay, I couldn't get OUT of Israel / Palestine fast enough.
And yet, I love the place, still. Somehow. Especially the Old City - Christian, Muslim, Jewish.
Some photos, to help explain...
Just inside the Damascus Gate, the warren of shops, streets, and passways begins. (See clump of pilgrims in white robes, background)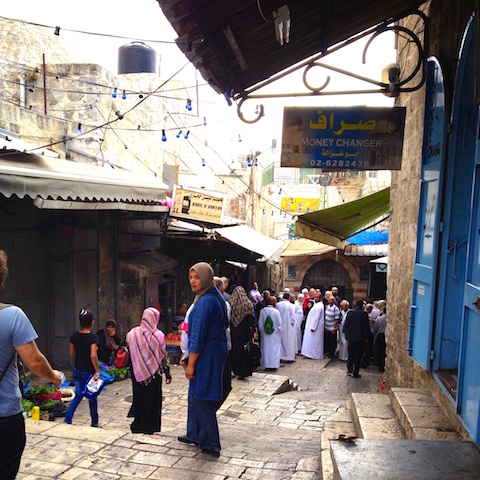 Dome with laundry on a rooftop. Black and white water tanks (black = Arab, white = Jewish)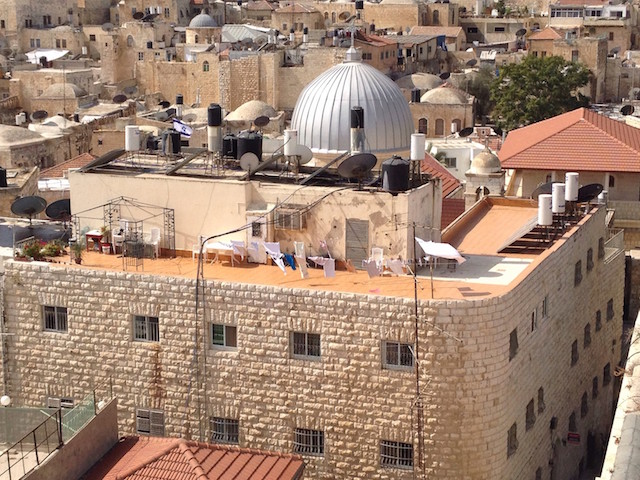 Rooftops, minaret, child's bike, hills. A city like a rabbit-warren.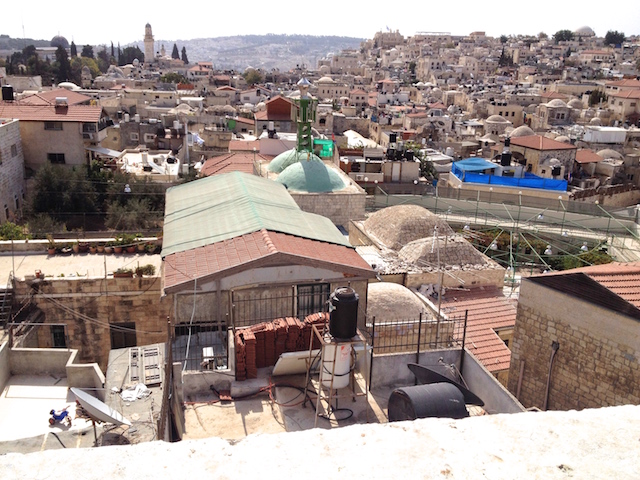 People picking up dinner at a falafel stand, Nablus Road and Sultan Suleiman Street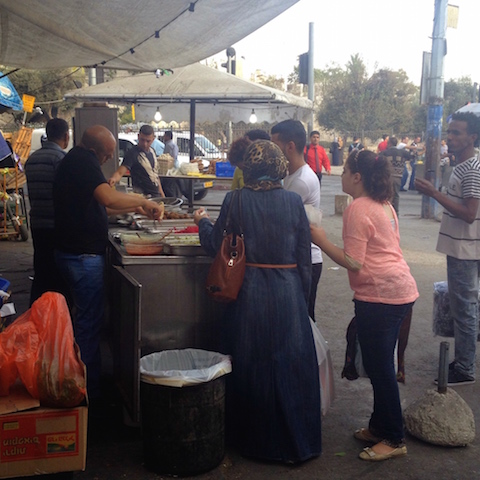 Boy with parrot, near Church of the Holy Sepulchre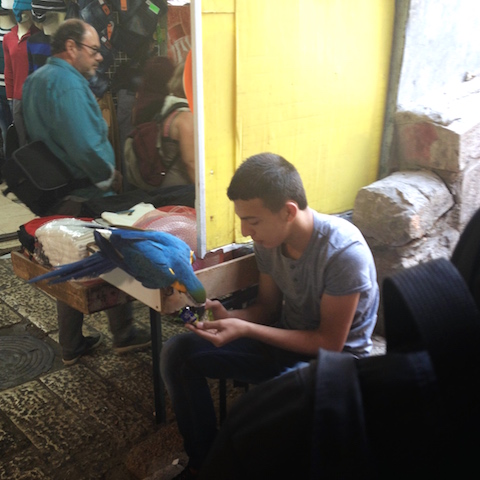 Stray cats are everywhere.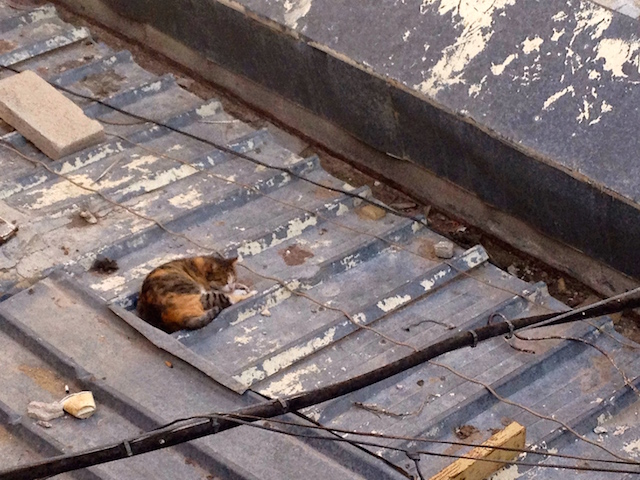 More of the rabbit-warren.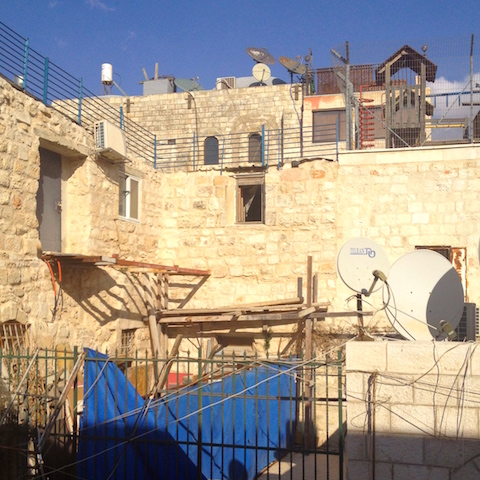 Stairs, tourism, air conditioners, clotheslines.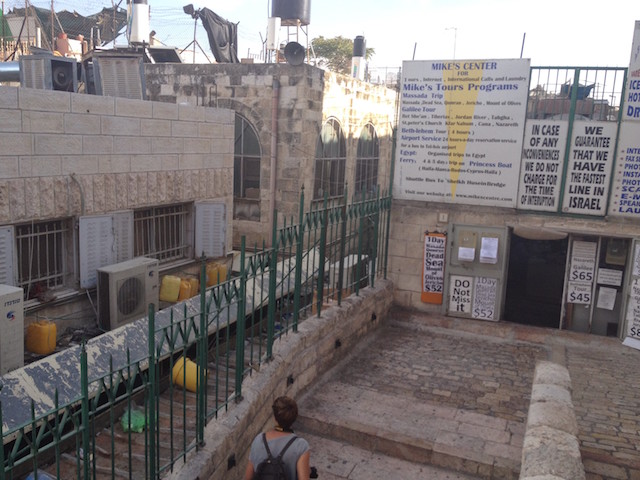 Tourists; courtyard of The Church of the Holy Sepulchre (those ancient flagstones are all over the Old City)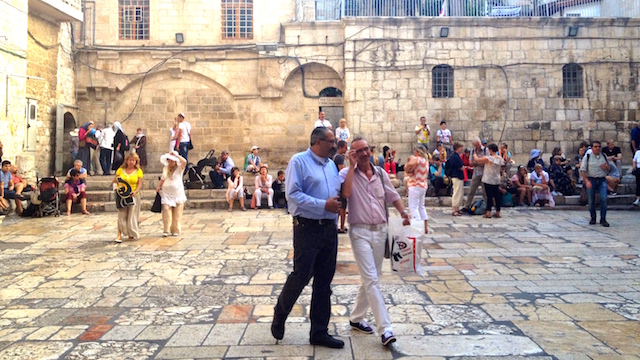 Tourists and vendors, early evening light, Christian Quarter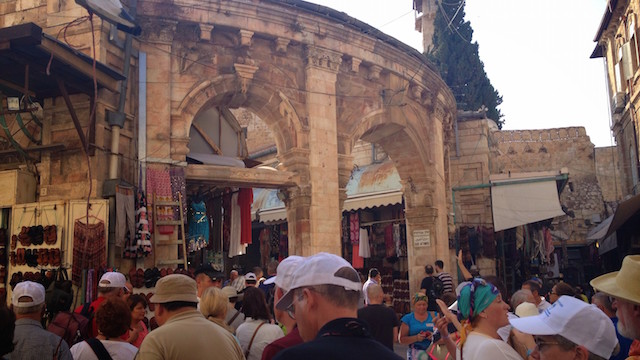 My favorite doorknob in the whole world (Redeemer Lutheran Church)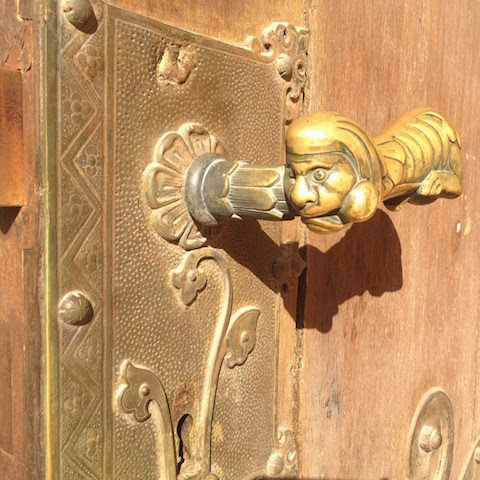 My favorite cross-stitch style: Palestinian traditional (often seen on older ladies' dresses, but I was never brave enough to ask to take their picture):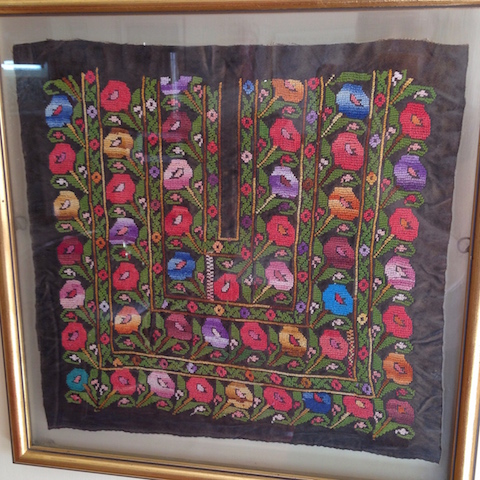 Narrow streets; near Ecce Homo, Christian Quarter.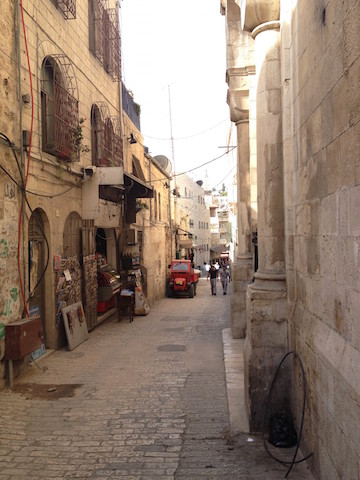 Dome of the Rock, with Mt. of Olives behind (from the Ecce Homo convent roof)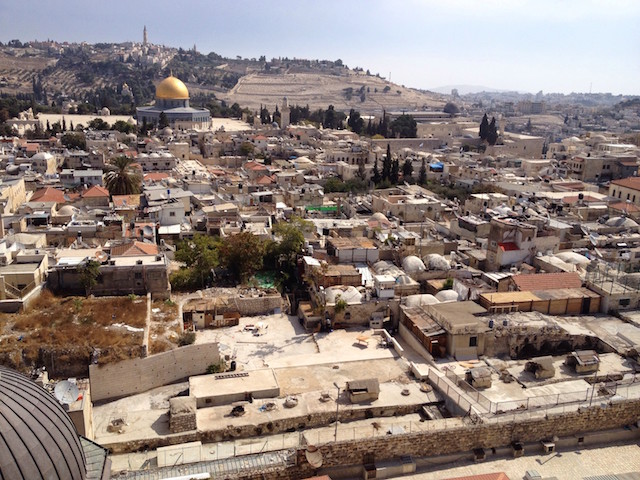 The view from the top of the Mt. of Olives, east toward the Jordan mountains and the Jericho wilderness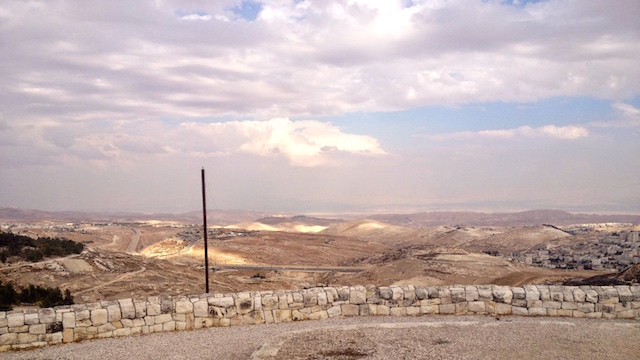 Valley between the Mt. of Olives and the Dome of the Rock, with palm and olive trees.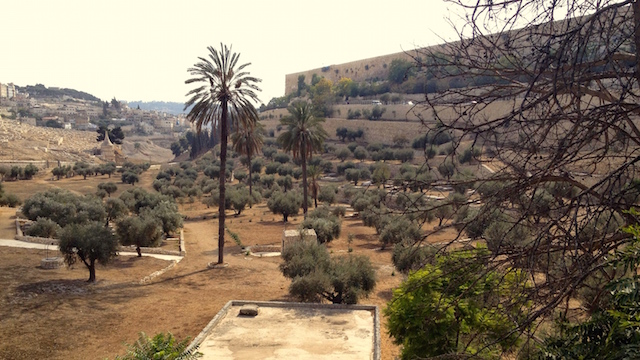 View from the west hillside of the Mt. of Olives.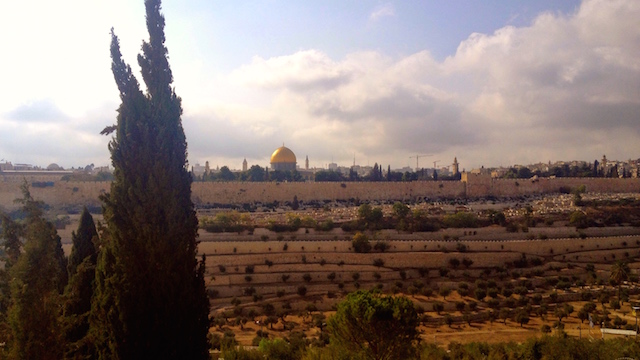 View from Dominus Flevit chapel courtyard, Mt. of Olives.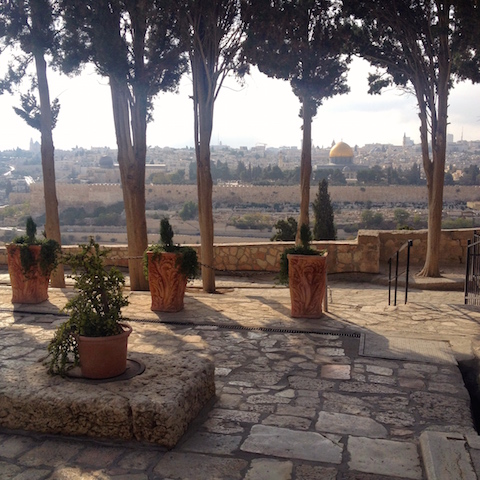 This city has attracted violence and extremism for centuries. It has also attracted pilgrims, charity workers, poets, artists, and musicians. The layers of miracles, prayer, and art are mixed with layers of oppression, blood, and plunder.
I miss Jerusalem already, and yet I can't imagine going back - unrest aside - for maybe another 15 years, yet.